Denise Hurley: Writer, Director, Producer
Karlisha Hurley: Writer
Karlisha Hurley; Key Cast
Kylie Riddle: Key Cast
Danny Irizarry: Designer and Photographer

A teenager struggles to fight off the demons that have come to haunt her following rejection by her father and betrayal by her sister.
Denise Hurley
Denise is the President of Devilhouse Films and Director and Producer of the web series #Me4TV - next gen talk show. She is also a Producer of So This Is it Then, Wrapped, Sunshine Backpackers, Red Wire, Knock Knock and Initiation. She is a former journalist, magazine editor and crisis communications and reputation management consultant, and she manages a small group of talented Australian actors.
Trailer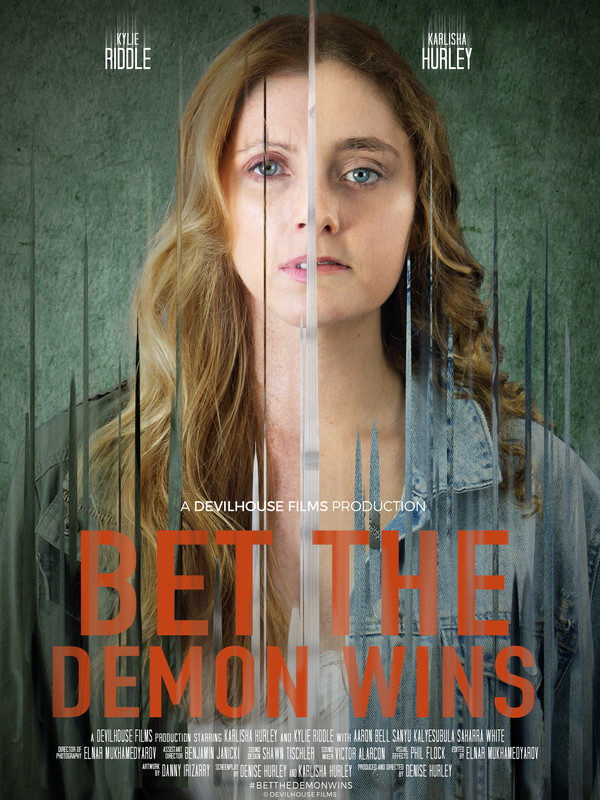 Poster by Danny Irizarry
Danny Irizarry was born in Quito, Ecuador, as Joseph Daniel Irizarry, Jr., to American parents living abroad. He is an artist and actor. His first TV role was as Colin Blake, the misunderstood swim-team student and abuse/murder victim in season 3 of Chicago P.D. He followed up with lead roles in films from various Chicago-area film schools, as well as the feature Don't Run (originally titled The Monster Under My Bed), and the pilots for The Florist and Gone.