January 11, 2020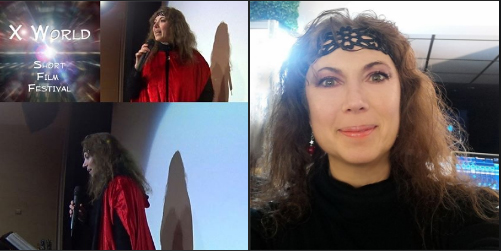 The "X World Short Film Festival" was a peculiar Festival because I wanted to do something alternative, focused on showcasing and awarding the beautiful Films that the Festival was honored to receive, without formalities, clichés and self-celebration...
I even forgot to present myself to those who don't know me and I left out low-cut dresses and heels because only the Films and the Filmmakers were the event's Stars (also because I'm chilly and I had to run up, down, left and right)!
I'm only a Filmmaker that loves Filmmakers and I tried to do my best, without patronages, subsidies, sponsors, with some partners that disappeared, facing some contingencies...
I tried to do my best at least in the things that were under my control (unfortunately the projector settings weren't among those things, but it was the first Film Festival for the Theatre too, it's a place where they usually present theatrical plays and the first day there were some imperfections).
All was made and moved by Love and I'm so happy and grateful that most of the Artists that attended the Festival (and also some from afar), tuned on Love's frequency, could feel it, going beyond the fact that not everything was perfect! And I could feel their Love too!
Thank you very much to those who helped me (you know who you are...), to those that supported me from afar (you know who you are...), to those who could come from far countries (you know who you are...), to my dear friends Filmmakers from AOF (you know who you are...), to my special friend that came last-minute giving me a lot of help, positive energy and joy (you know who you are...), to some amazing Filmmakers that I knew through the Festival and were so sweet, gentle, nice (you know who you are...) and to the great and generous Del Aof Weston (you know who you are...) that will screen the X World Winning Films at his prestigious Festival in Las Vegas AOF Action On Film International Film Festival next Summer (details coming soon...).
Thank you All for your beautiful Films that made the Festival great and for everything! Love you All!

(Next year there will be many upgrades and improvements...)
January 8, 2020
Il corto Triangle dell'attore cuneese Andy Barreca sbanca anche a Roma all' X World Short Film Festival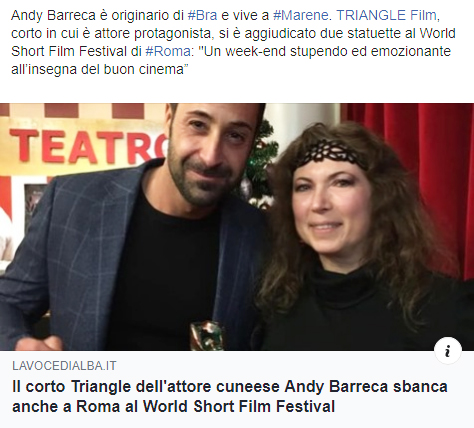 January 4, 2020
X-World Film Festival di Roma: premiata l'imperiese Simona Tassone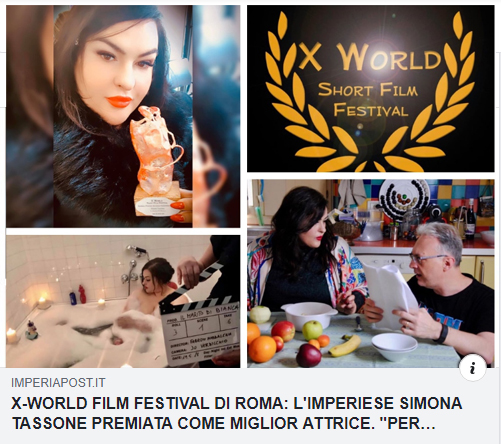 December 14, 2019
L'imperiese Simona Tassone e la nomination al nuovo Film Festival di Roma. "Grande soddisfazione"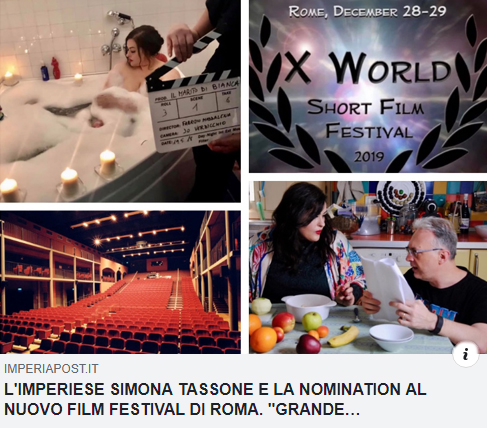 December 9, 2019
Roma, cortometraggi "Made in Calabria" protagonisti al "X World Film Festival"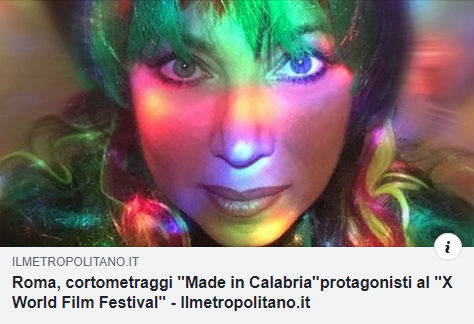 October 16, 2019
X World Short Film Festival is an IMDb-qualifying Festival!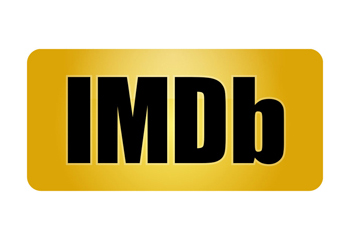 October 14, 2019
A beautiful article about the Festival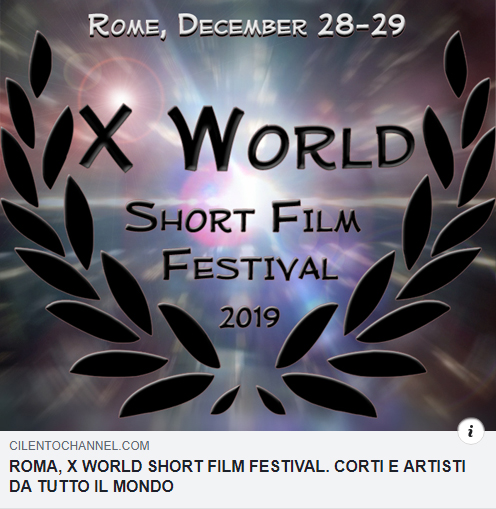 September 2, 2019
An amazing news from the great Director of the "Action On Film Megafest" that will take place in Las Vegas next Summer!